Home
»
Grills and Smokers
Grills and Smokers
We offer specialty Grills and Smokers which will change your entire style of Cooking. Whether you're an expert chef or just cook for fun, our grills add great flavor to any food and are easy to use!
We call our grills a "grill", but they are much more than that. Actually, they are a multi-purpose outdoor cooker. Grill, bake, roast, or smoke any food. In reality, a Primo Grill is a grill, an oven, and a smoker all rolled into one "grill".
Primo's patented oval shape delivers simultaneous direct and indirect cooking. Grill thick sizzling steaks on the direct side, while roasting farm fresh asparagus on the indirect side. Round ceramic grills promise, but can't deliver the cooking performance of a Primo Oval.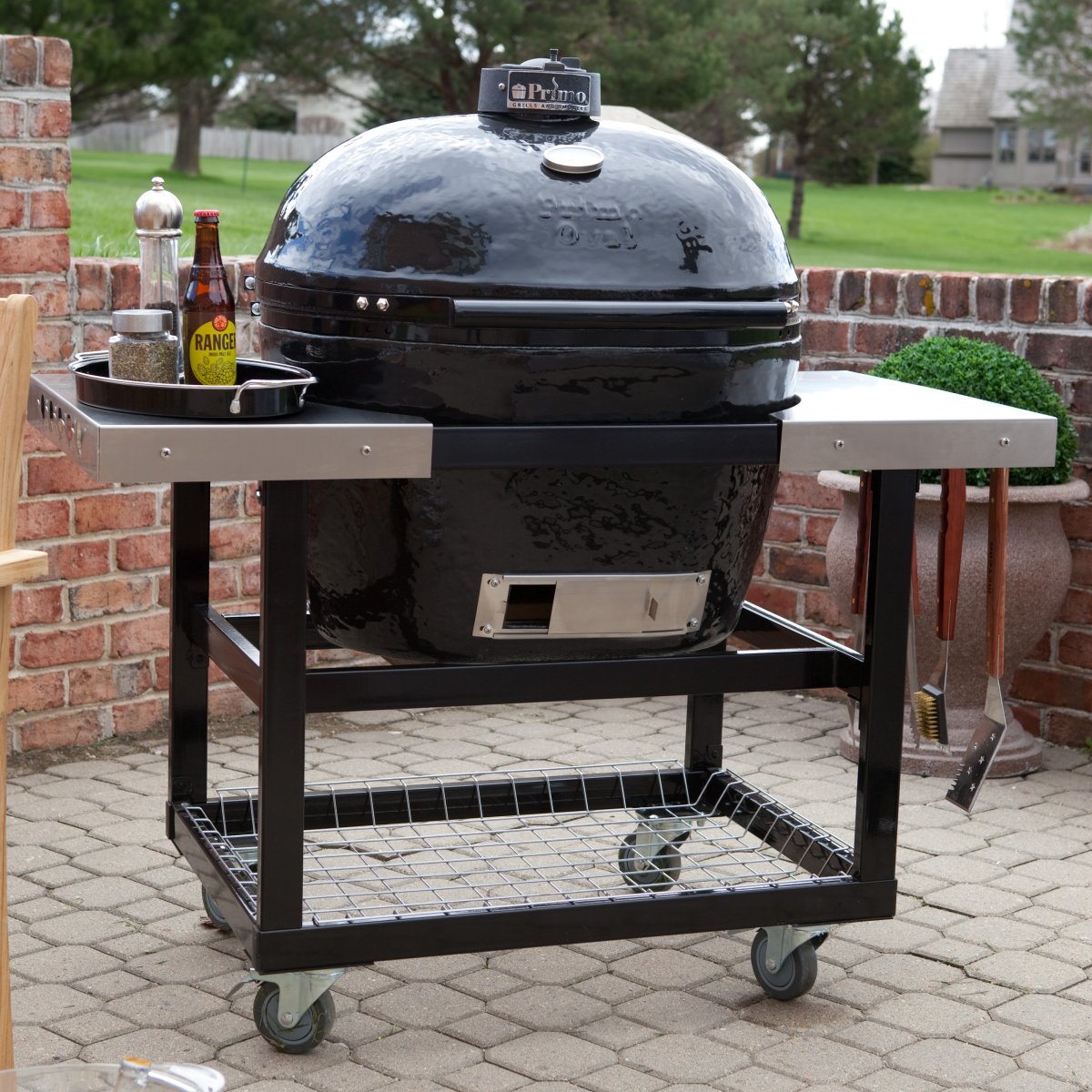 The reason that pellet grills win far more than their fair share of BBQ competitions is that the food simply tastes better when cooked over real wood. Propane has absolutely no taste, and the process of making briquettes destroys the flavor molecules in the wood they are made from. Our pellets are made from clean, kiln-dried sawdust, with the flavor molecules totally intact! And what could be easier than pushing a button – set it and forget it! Now you can "turn pro" in your own back yard.